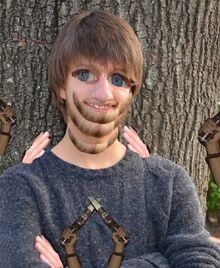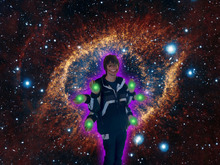 Ian (イアン) is the main focus of the Ian mythos. Also known as lan. Ian takes on countless forms, some of which have been immortalized in Super Smash Bros. for Nintendo 3DS and Super Smash Bros. for Wii U as playable Mii Fighters.
Ian has shown great symbolic powers with the Pokémon Lucario and Mewtwo, sometimes even taking on their forms.
Name: Ian
Species: Gift of the Cosmos
Type: Dragon/Psychic
Base Stats Edit
| | |
| --- | --- |
| HP | |
| Attack | |
| Defense | |
| Sp. Atk | |
| Sp. Def | |
| Speed | |
| Total | 1660 |
Ad blocker interference detected!
Wikia is a free-to-use site that makes money from advertising. We have a modified experience for viewers using ad blockers

Wikia is not accessible if you've made further modifications. Remove the custom ad blocker rule(s) and the page will load as expected.